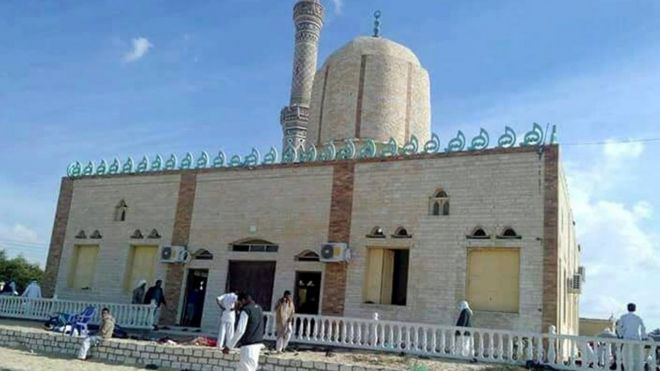 At least 85 people have been killed and dozens more wounded after suspected militants targeted a mosque in Egypt's north Sinai with a bomb and gunfire, the Mena state news agency reported on Friday.
Eyewitnesses reported ambulances ferrying casualties from the scene to nearby hospitals after the attack on al-Rawdah mosque in Bir al-Abed, west of Arish city. Another 75 people were wounded, Mena reported. It said its tolls were based on an official source.
Officials said militants in four off-road vehicles bombed the mosque and fired on worshippers during the sermon segment of Friday prayers.
President Abdel Fattah el-Sisi convened an emergency security meeting soon after the attack, state television reported.
Egypt's security forces are battling an Islamic State insurgency in north Sinai, where militants have killed hundreds of police and soldiers since fighting there intensified over the last three years.
Militants have mostly targeted security forces in their attacks, but have also tried to expand beyond the peninsula by hitting Egyptian Christian churches and pilgrims.
No one has claimed Friday's attack.
More details soon …
Share this